3-Dimensional Radiographic Examination of the Jaws Joints, Teeth, Bone, Teeth, Skeletal Alignment, and Airway Volume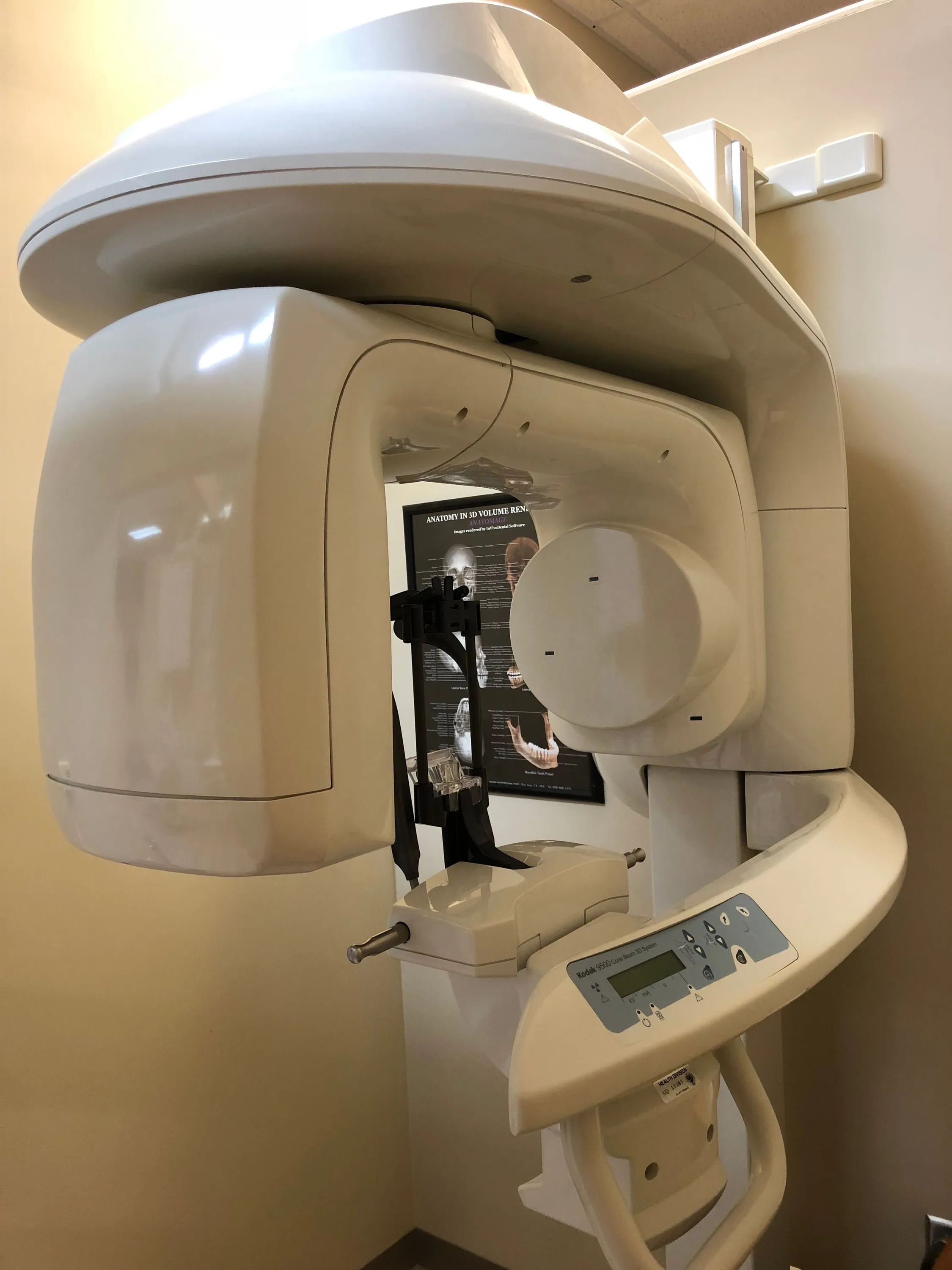 Our Kodak 9500 Cone Beam Computed Tomography (CBCT) Volumetric Imaging 10 to 11 second scan has many advantages over a simple panoramic film and digital images, including enabling accurate visualization of head and neck structures and reducing X-ray doses.
In addition to the Kodak 9500 CBCT, it's images are evaluated by an advanced imaging software, Anatomage, which evaluates your CBCT scan in 3-dimensions, the tissues of your head and neck allowing:
The examination of your dental health, your teeth's attachment to your bone, their position in the bone of your mouth, and to screen for infections, cysts and bone cancer.
The tracing of the location of critical oral nerves crucial for successful placement of dental implants and removal of teeth.
The screening for sleep apnea by measuring your nasopharyngeal airway's total volume and minimum area, or chokepoint.
Orthodontic assessment and treatment planning.
And 3-D visualization of your temporomandibular joints position in your skull to verify their skeletal alignment. Along with stability when your teeth are together. These two joints are connected by your lower jaw, the mandible, and must seat when your teeth are together and move in unison to allow you to breath, speak, chew, and swallow pain free.